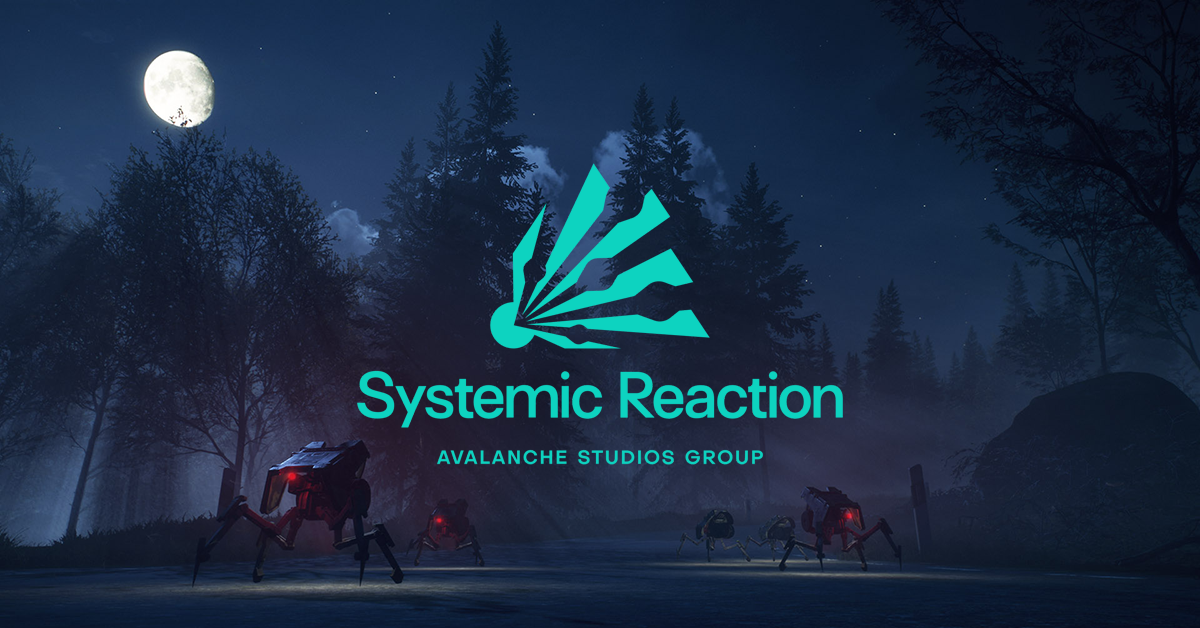 From Avalanche Publishing to Systemic Reaction, a new star on the Östertörn sky is born!
Avalanche Publishing becomes Systemic Reaction and we are all about creating sandboxes with unique settings that allows your creativity to thrive. If you enjoy the vast open playfield that Generation Zero has to offer, you'd want to make sure to not miss out on any Systemic Reaction news throughout the year!
Our CEO, Pim Holfve, puts this story down quite nice:
– Since 2003 we have built a sustainable AAA business, and over the past five years, we have broadened our portfolio with our self-published games. Transitioning to Avalanche Studios Group and its three divisions marks the start of a new era, says Pim Holfve, CEO of Avalanche Studios Group. Although we have expanded to three creative divisions, our singular focus is to bring immersive open world experiences to millions of players around the globe.
This is accompanied by not only a Group-wide catalog sale on Steam, where you can find anything from Generation Zero to Just Cause and theHunter, but also a new reveal trailer for Systemic Reactions upcoming title.
With Generation Zero celebrating its one year anniversary, new titles well on their way, and a complete visual overhaul - There's a lot going on right now and Systemic Reaction is in the middle of that!
Follow our new Systemic Reaction Twitter account not to miss out on any news!