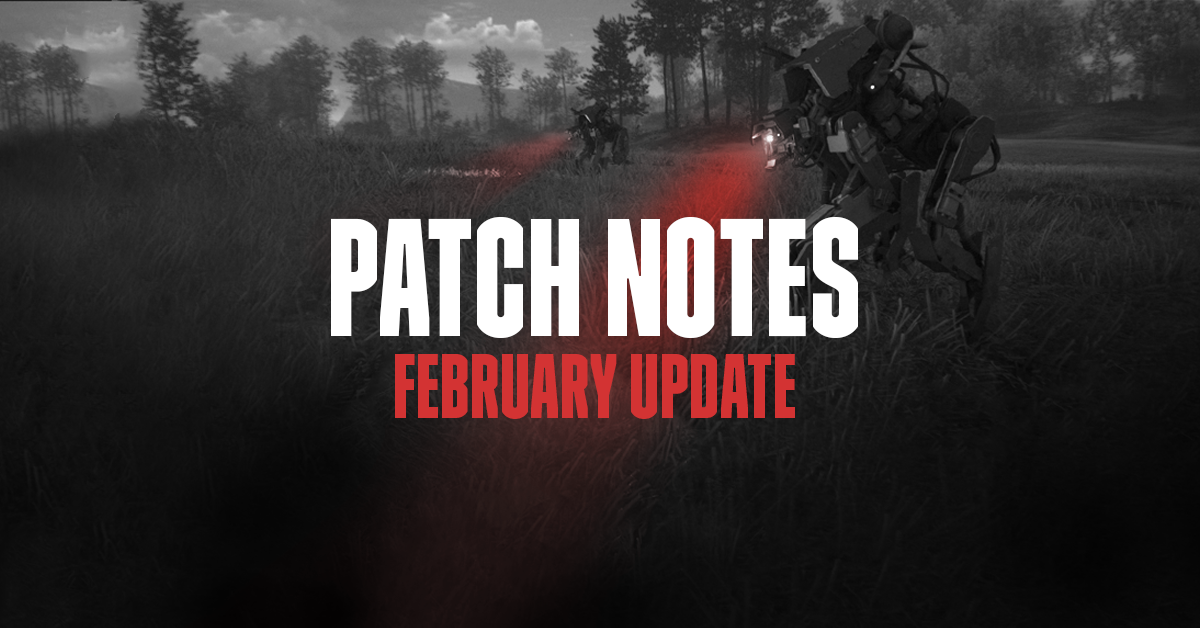 Happy Fettisdagen everyone!
What's that? Most of you don't know what we're talking about? Well that's ok - what it really means for you is that with this update, we will be introducing you all to a new limited-time event where you'll be able to get your hands on a new item: the much-loved semla! In-game, this food item will quickly restore a small amount of health. Grab them while you can as they'll be available from 10:00 CET Tuesday, February 25 until 10:00 CET Monday, March 2!
In terms of other additions in this update, you'll see a change to the Alpine Unrest expansion - we've gone back and packed in a little bit more fun. There is a new Challenge Tree for expansion owners to work through, including some radical rewards in the form of musical emotes!
One improvement we'd like to call out is an effort to give the game a bit of animation polish by updating some of the animations for other players in multiplayer - most notably their idle and running animations. From now on you'll see characters looking a bit less stiff and instead look more natural.
And like usual, below you can find a list of bug fixes, with some important crash fixes in there. As we've previously mentioned we're digging more into crashes recently and are trying to address them as fast as we can. Currently, we're rolling out some new processes internally that should help us get a better picture of the situation so we can address things better. So please share as much detail with us as possible if you experience a crash!

Bug Fixes

UI
[Community Report] Fixed an issue where the button for Hold Breath could not be re-mapped (PC only)
Fixed an issue where the interact prompt on Bikes was behaving oddly
Fixed an issue where another player's Bike icon would appear in your HUD as yours
Fixed an issue where the some emotes incorrectly had the DLC icon tagged to them

Missions
[Community Report] Fixed an issue where the Mission Flying Blind was unable to be completed due to the Mission Objective Ticks not being counted properly
Fixed an issue where the Mission Unorthodox Skiing could not be completed if you were playing in someone else's game

Characters
Fixed an issue where some emotes would appear broken in multiplayer if used while moving

Machines
[Community Report] Fixed an issue where Rivals would disappear from the game world / map even if the game said that some were available
[Community Report] Fixed an issue where the Rivals that disappeared could still level up but their name would not be shown

World
[Community Report] Fixed an issue where all gas pumps at gas stations were on fire, even if they hadn't yet been blown up
Fixed an issue where a Hunter would sometimes spawn underneath the floor in the Överby Airbase Bunker
Fixed an issue where Ticks were spawning inside a barricaded cabin in Himfjäll
Fixed an issue where XP could incorrectly be rewarded for unlocking a Safehouse every time you joined a Multiplayer game
Fixed several instances of objects inadvertently floating
Fixed several instances of world terrain appearing inside buildings
Fixed several instances of world objects clipping into each other
Fixed a few instances of objects not having collision

Crashes
Fixed an issue where the spawning of a Rival could cause the potential for a crash, increasing the chances with every newly spawned Rival (Xbox One & PS4 fix, hotfixed on PC previously)
Fixed an issue where fast travelling would cause a crash (PS4 issue only)