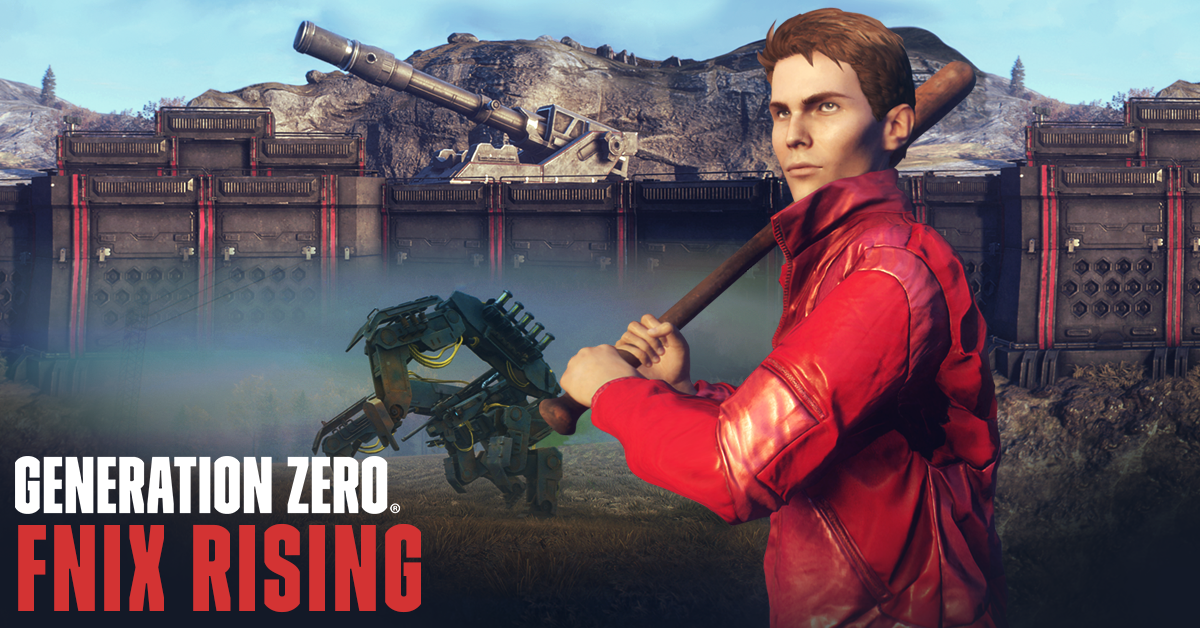 Generation Zero's New Expansion — FNIX Rising — Launches June 23 on Steam
Experience new stories and challenges in the survival adventure game's next chapter on PC, coming soon to PlayStation®4 and Xbox One.
STOCKHOLM — June 16, 2020 — Systemic Reaction, a creative division of Avalanche Studios Group, has announced that FNIX Rising, the second expansion for the atmospheric first-person guerilla action game Generation Zero, will be available for $7.99 on June 23 for PC via Steam, with PlayStation®4 and Xbox One versions arriving later this summer.
FNIX Rising expands the narrative of Generation Zero while revamping the game world and introducing a number of new features and content. Six weeks have passed since the events of Alpine Unrest, and now players will have to grapple with the new landscape and strange structures the machines have built for unknown reasons. FNIX Rising includes 10 main missions with new NPCs, 10 additional side missions, and a new Harvester class. There's also a new challenge tree, melee weapons, collectibles, and outfits.
"Over the past one and a half years, we've consistently focused on community feedback and enhancing the experience for players across all platforms. With FNIX Rising, we've enriched the world of Generation Zero even further. We believe players will enjoy making new discoveries and going head-to-head with these exciting challenges," said Paul Keslin, Product Owner at Systemic Reaction.
The FNIX Rising update also features free content for all players, including world revamps to the South Coast and Farmland regions, four new apparel crafting levels, two melee weapons, and an additional challenge tree. The Generation Zero team has consistently added new improvements and fixes based on player feedback since the game's release in 2019, which continues with this latest expansion.
Set in 1980s Sweden, Generation Zero opens with a mystery: the population has gone missing and hostile machines now roam the landscape! Explore a huge open world, scavenge for gear, and take on challenging missions to unravel what's happened. Combine weapons, skills, and equipment against enemies on your own or with up to three friends in co-op to strike back against the machines.
We Are Systemic Reaction
Small but fierce, we started as a group of veterans from within Avalanche Studios Group. Based in Stockholm and Malmö, we focus on crafting new and empowering games with unique settings. Drawing from our experiences within the industry, we want to create games that appeal both to us, and to you — our players. We want to play in a sandbox that lets your creativity thrive.
Our focus is freedom, exploration, and a drive to create games like the ones that kept us up at night as kids. So far, we've got Generation Zero launched and Second Extinction announced — with even more to come. Join us in the sandbox!