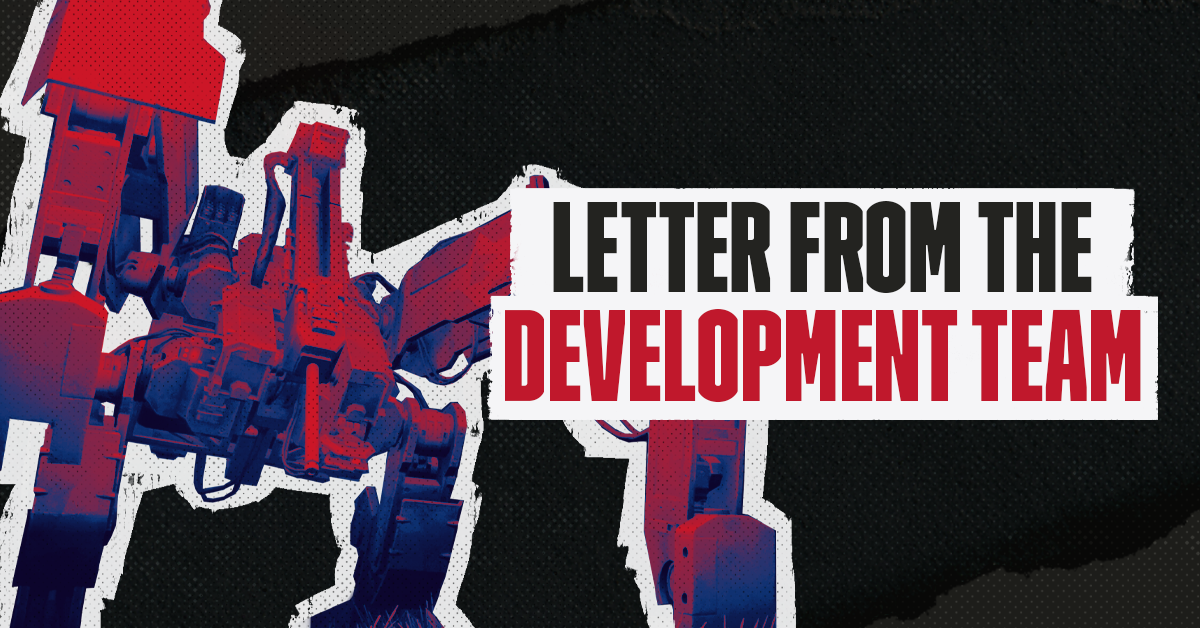 Greetings, Survivors!
It's been a while since we did one of these, so we thought we'd give you a small update on what we're doing.
As surely it felt to some of you as well, we blinked and suddenly the February 2023 Patch was two months in the past. By now, we're sure many of you are wondering when you'll receive news about the next update. Let's talk about it!
First of all: No, we don't have a release date for Patch 26 yet. We will not be able to release it in April, but we are in the final stretch of development!
The reason for this is that while all the main features we want to include in it have been implemented, there are a few bugs that have popped up that we can't ignore.
When we started working on this patch, we already had a timeline in mind that would allow for a longer Quality Assurance period than previous updates. We believe that investing more time into testing the changes we make means there will be fewer bugs that slip past us, resulting in a much better overall player experience.
What happens now?
Right now, we're going through another round of bug fixes. These are primarily related to a new feature we're introducing in this update which will add more things to do on a recurring basis. After that, we'll do another round of testing and as soon as that's done, we'll schedule the patch and announce the release date!
When is that?
While we can't commit to a specific date yet, we think the wait will be well worth it.
When we've locked in a release date for this update, we can also start working on a public roadmap for the rest of the year, but that will take more time.
In the long run, we believe that this change to our development cycle will improve the quality of each update, giving us more time to work on exciting new features.
Thank you for your support. The Resistance fights on!
The Generation Zero Dev Team