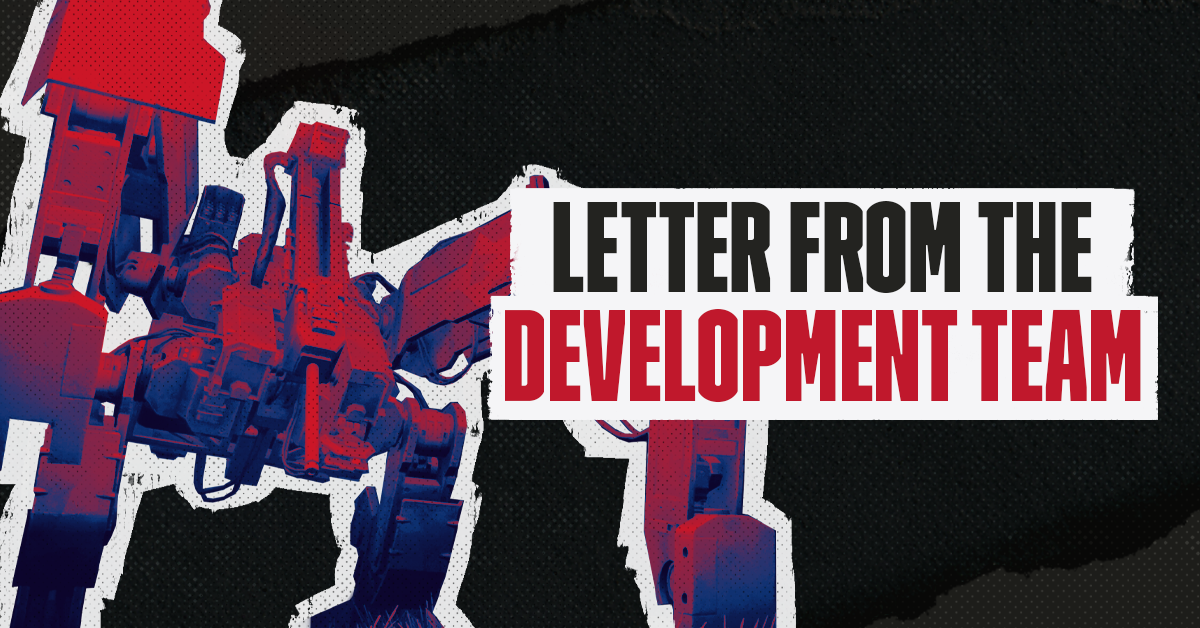 It's been quite a journey the past half year (and then some) for the Gen Z team. We've been through some ups and downs; and you, our lovely community, have been there with us, ever patient. As always, we cannot be more grateful for the dedicated followers that have found a home in Östertorn.
(For those of you who would prefer not to hear anything more about the Xbox update and content parity, or Game Pass, skip ahead to the next section with the bits that are applicable to the community as a whole)
We're finally back to content parity on all platforms! So, what has happened these past 7 months?
In March and April, we realized that a growing number of issues we had fixed in the past kept coming back as we iterated on the game. The more we researched and reflected on this, the more we realized it was less about the content and features we were developing, and more about long-hidden compatibility and/or platform-specific issues.
Some of you might remember that we discussed platform and matchmaking bugs in previous letters we've published. In the end, they were still the biggest hurdles to get the Xbox update out the door for content parity, which is something we aimed to maintain at the start of 2021. Unfortunately, due to production and release constraints, we had to split-ship May's update to ensure something reached the community, even if it was only a part of it.
We maintain the ambition to ship our updates for Generation Zero simultaneously across all our platforms moving forward. This was part of the decision to continue as we did these past months, to get back to what we (tried to) promise. Split-shipping was a misstep on our part, and even if we made the decision based on what we felt was best for the team and the game at the time, we have walked away from this experience with a lot of learnings and areas we will try to avoid in the future.
What Happened - In More Detail
As many of you might have noticed, since the Xbox update has gone live Nov. 30th, there was an additional reason that we were delayed as much as we were, and that was in preparation for our inclusion of Game Pass. Normally, this would have continued in parallel with other developments and updates, but due to our agreed-upon deadlines, coupled with the split shipped tech debt we incurred just months before, it created a perfect storm of conflicting priorities. We had to make a conscious choice of how to continue for the sake of continued development (i.e. updates to the game) with the resources that Generation Zero currently has, and is able to sustain in a healthy manner in the long term. We do have a smaller team and put focus on everyone's health. This sometimes causes lost time for our planned roadmap, or missteps in development, for the right reasons we believe.
So, what was the main issue in more detail? Generation Zero was branched off the Apex Engine over 4 years ago. This has been the version the game has run on since that happened, with some strategic improvements and feature implementations that came from our backend and engine teams, but otherwise has been on its own path with the project team. That being said, we all know that tech never stops moving forward.
When it came time to prep the game for Game Passes inclusion, after all that was mentioned above, we eventually realized what the issue was. For us to function on Windows 10, and implement cross-play / matchmaking properly, our engine needed to add GDK (a toolkit for our developers to plug into Microsoft / Xbox's services). Previously our branch of the engine had only used XDK (before the latest generation of consoles were released). From all the ways we tried to approach this, and all the consultations we had internally and externally (even with our partners), we eventually uncovered that our branch of the Apex Engine would not be compatible. That meant we had to work from the ground up to figure out how to integrate these missing components to the engine to make it run properly with the necessary requirements (basically simulating what the API for Xbox's GDK does, from scratch). While it was somewhat straightforward, the time it took to execute was not insignificant. Once this wrapped up, we did get through certification with some minor warnings, but those were quickly addressed and we resubmitted.
What the horizon looks like moving forward into 2022
Now that our delays are out of the way, and we're on our way back to smoother developments, we can get into the juicier bits. During the course of the delay, much of the team who couldn't directly help out on resolving the ongoing issue with Xbox were hard at work looking forward, which means we've banked quite a bit of work to kick-off 2022.
We've got quite a bit in store for you all, but we can't quite get into the bigger parts of that just yet. But let's just say that 2022 will hold a lot of fun new content that we are certain you will enjoy, and we can't wait to share more in the coming weeks.
What we can show you for now is a bit of the extras we had planned for base building. Not only are we making some tweaks and improvements to the experience, but we're also bringing in some additional (and free) buildings into the mix!

Resistance High Reinforced Pylon
Tall reinforced pylon, great for adding corners and end posts to high walls.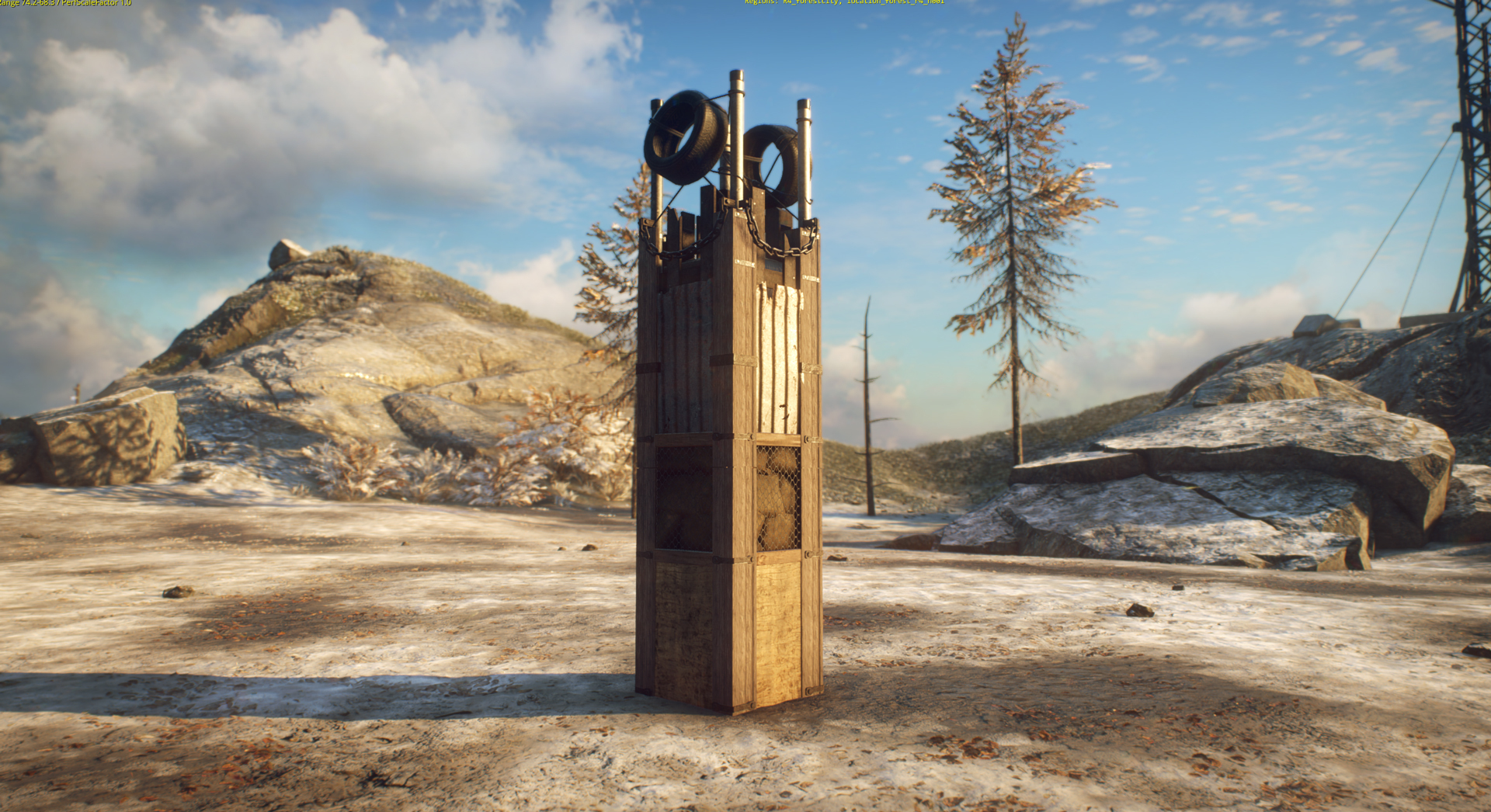 Resistance Scaffolding Platform
Scaffolding platform that provides a flexible elevated shooting position. Great when combined with high walls.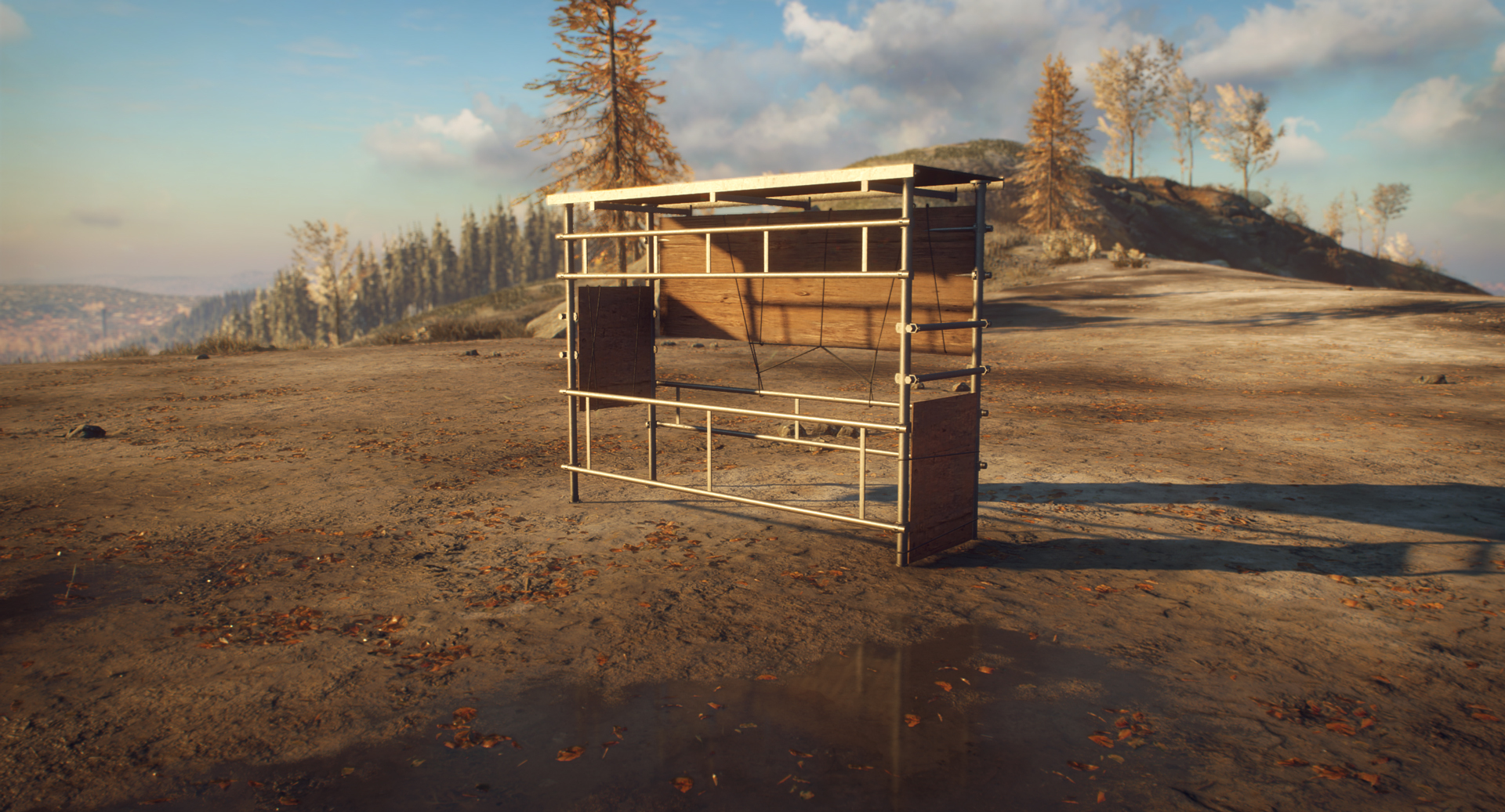 Resistance Scaffolding Ramp
Scaffolding ramp that can be used to provide access to scaffolding platforms.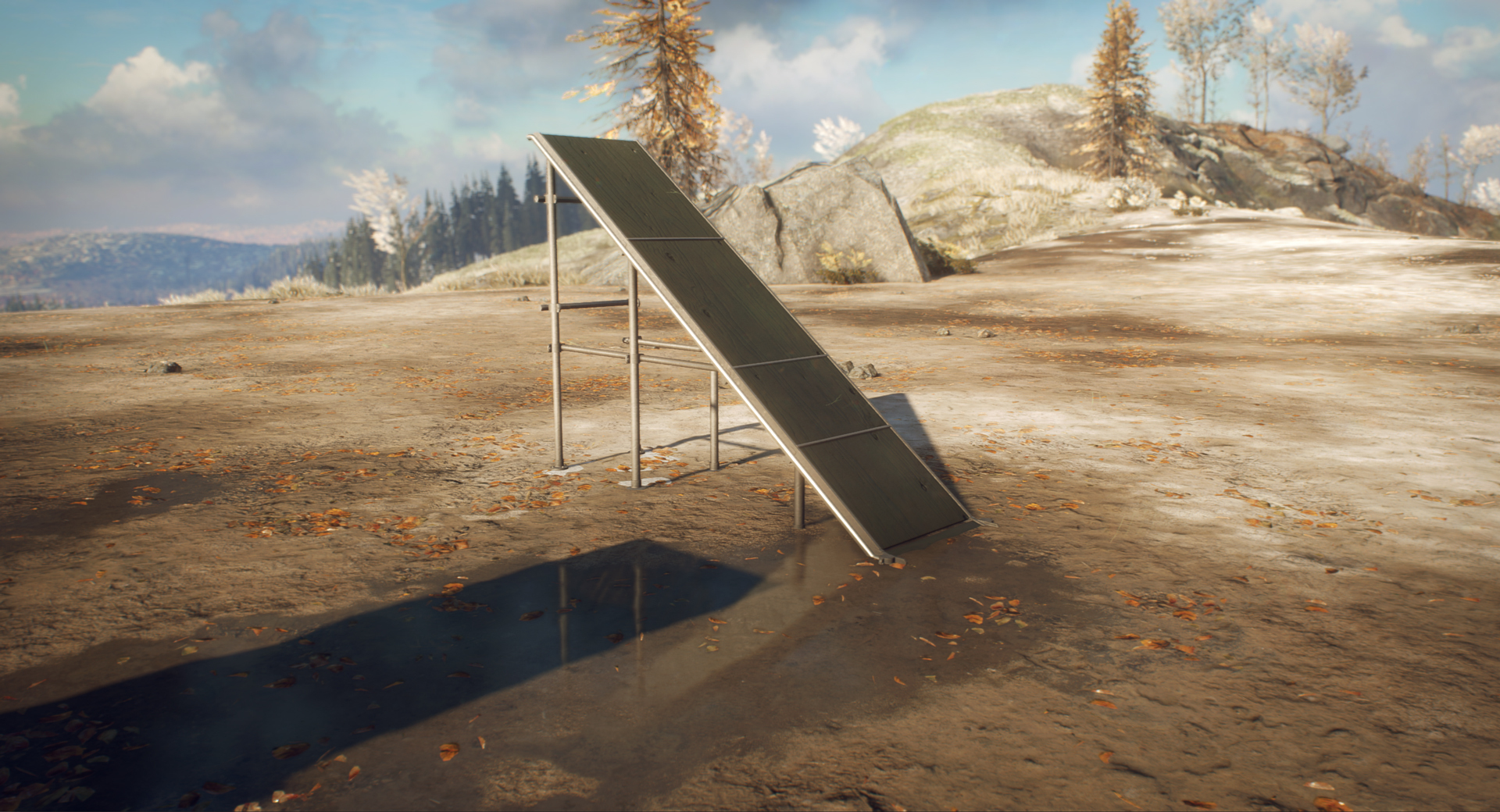 Resistance Decorative Hedge
Decorative hedge that is sometimes used by the Resistance to camouflage important positions.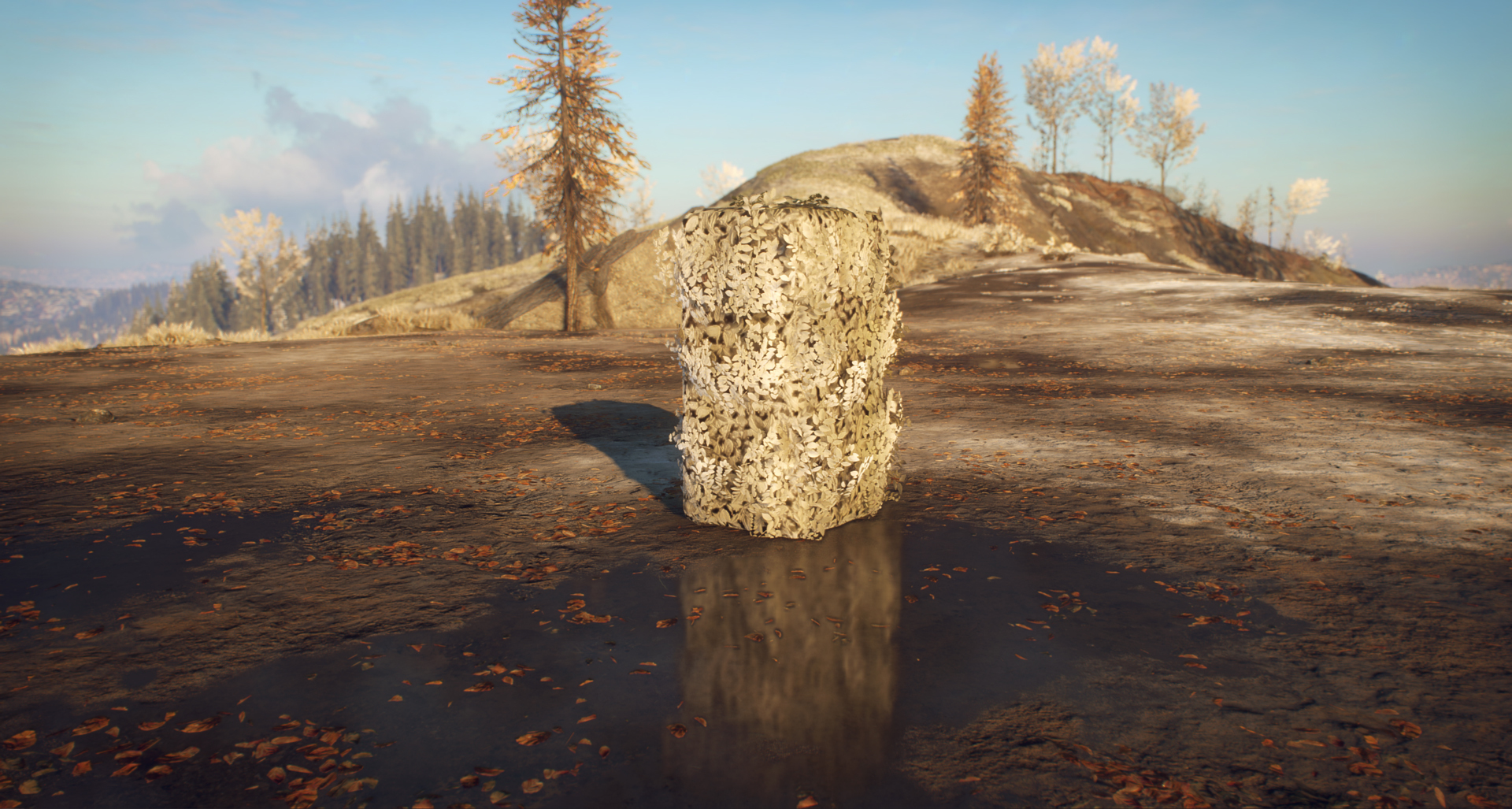 Resistance Tall Spotlight
Tall decorative lamp post with multiple spotlights.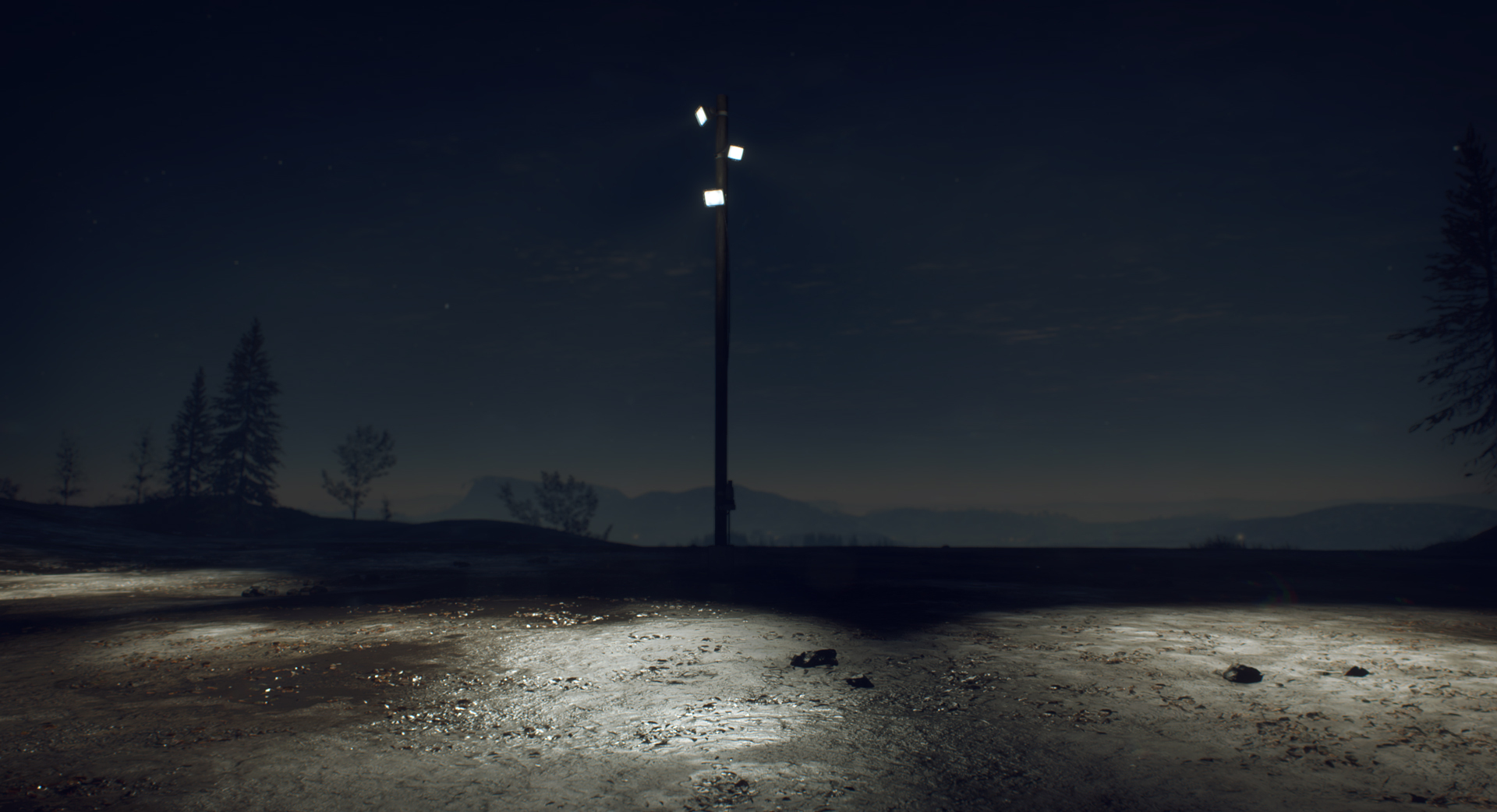 That is all from us for this time, but with the update and Game Pass behind us, we can finally start talking more about what the future will hold, both short and long term. Until then, have fun building your bases and fighting for Östertorn!
-The Generation Zero Team