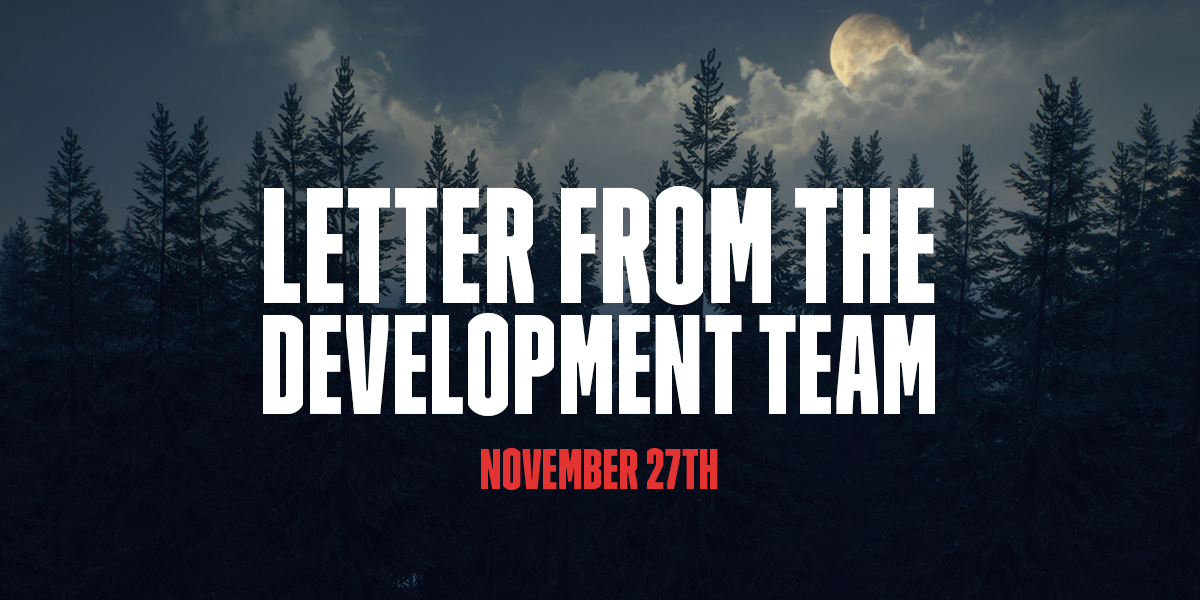 It's creeping closer to the end of the year and we hope everyone is doing well!
Since the update we've been getting some new bug reports in, and we're already tackling as many as we can before the next update - including a pesky one that we've fixed around problems gaining access to the lighthouse in the "A Light in the Dark" side mission. That one was annoying a lot of players, but a fix is on the way!
On the feedback side of things, there has been lots of activity lately - both in our social channels and in-game, which feels great! We're able to see and hear a lot of feedback that can only help us down the road.
On that topic, we're conducting a player survey that we'd love for you to take, as it helps provide some feedback for us in specific areas! Now is the time to let us know what you think and feel about the game so that we know where you stand on certain topics. It's an amazing learning experience for us so that we know what you like, don't like, or are looking forward to!
We're always excited for what you have to say so that we can keep trying to make Generation Zero the best it can be!
Enjoy your weekend and we'll see you in December!
The Generation Zero team