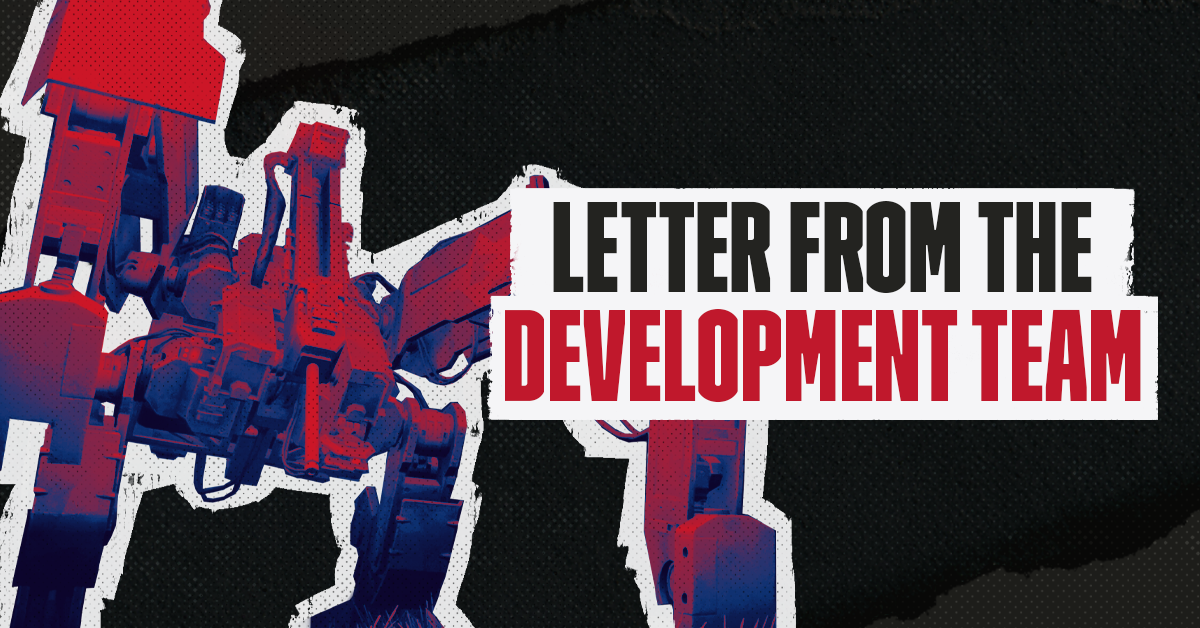 Hello Everyone, and happy (belated) New Year! We hope you all had ample time to rest, relax, and reset over the holidays. To kick off the first letter of the new year, we wanted to look back a bit on our engagement with all of you. Let's get right into it...
As we mentioned in past dev letters, the team has been hard at work developing further updates for the game. We've also mentioned that we wanted to become a bit more transparent with what we're up to with our roadmap. While this isn't the exact letter we can share that in, we can tell you that it is going to be coming soon and will also be accompanied by a big update on all platforms. So, keep an eye out for teasers to come on our channels.
We've been communicating some of what we've been up to during the delays last year, but we did want to take a moment to recap, as we've noticed follow-on discussions to the dev letters have sometimes lost sight of those or could have been misconstrued depending on how it was read. What we've shared in the second half of 2021:
COM-10
Molotov Cocktail (Not in the Landfall Update, but can arrive in time for summer)
Plundra expansion
Weapon wheel
Free base defense items

While we have shown these, they do not constitute the only things we have been working on besides getting into Game Pass. We have some big additions to the game in the first half of the year that we can't wait to start talking about!
In addition to the above, we do recognize that Xbox has not always been applicable to everyone reading these as it's not always the platform it's being read from. We thought it best to be transparent across our entire community with what is going on, in a unified way. This might feel like filler for some if they are PC only, but we want everyone to understand why there might be delays, the troubles causing them, and how we're trying to mitigate those issues.
Old bugs and optimizations - This has been something on our radar for some time. We've also been keeping an eye on conversations after the publishing of our Letters from the Team. We hear you. We are working on improving the quality of our releases with an incoming Landfall Update that will address many of the known issues, but not all. We are aiming to work incrementally on improvements with each release post-February. This will heavily depend on the depth of individual issues. Not to say we wish to sweep any under the rug, but some can take more time to resolve while we continue work on forward content and features for Generation Zero with our small development team.
We are constantly improving our production cycles, as well as expanding our battery of testing with further QA assistance, internally and externally, to more readily find these types of bugs before they might sneak into a release. This also helps us dig into long lasting bugs that are difficult to find the root cause of.
There will be more insights to share in the near future as we find causes and solutions to these issues. In the meantime, we only ask that you keep sharing with us! Our community reported bugs in forums, reviews, and social media posts have always helped. For that, we thank you!
-The Generation Zero team