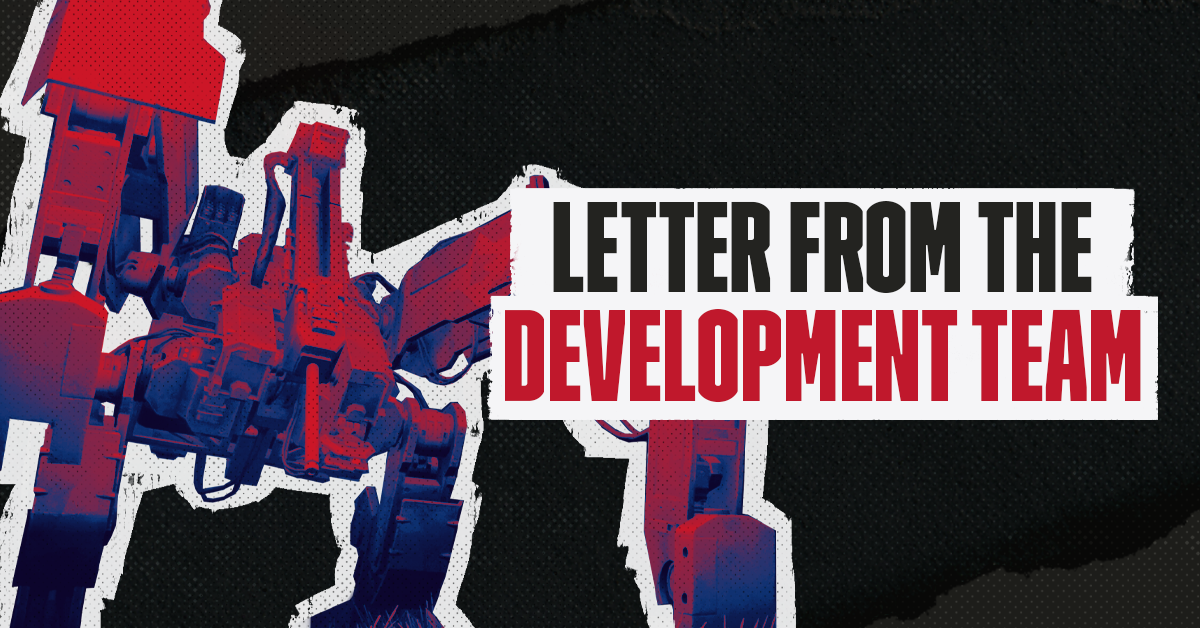 Hello Everyone! Unfortunately, the string of bad news continues for Xbox players, so let's get right into it. The main points being that we did not pass the most recent certification round for the Resistance Update, and this will cause a further delay on Xbox.
This is an unfortunate situation to be in, not only for everyone that has patiently waited so far to get their hands on the new features (and we are ever grateful for that) but also for the team. Everyone is eager to get this update out into the wild and see what creative ways you all will find for fighting back the hordes of enemy robots from your new home.
The team has been working diligently on resolving the issues and continues to do so. Still, some of these can be difficult to reproduce, which can heavily affect the cycle times for testing potential fixes for each one. We are closely in touch with Microsoft as we navigate through these issues together.
All that being said, it begs the question: what does this mean for the release on Xbox? We are currently looking at the next release window toward the end of July. That is, unfortunately, a bit over a month from now. We are doing our best to address these certification issues as soon as we possibly can, while we also keep in mind contingency plans if any solution does not make it through the process once more.
We will continue to communicate as things progress with this update. As always, we appreciate the love that you've shown for Generation Zero, as well as the patience you've had for the development process and the team. We wouldn't be able to continue to grow the world of Östertörn without your support, and we aim to keep going regardless of the technical hurdles we face together.
Until next time everyone!
-The Generation Zero Team