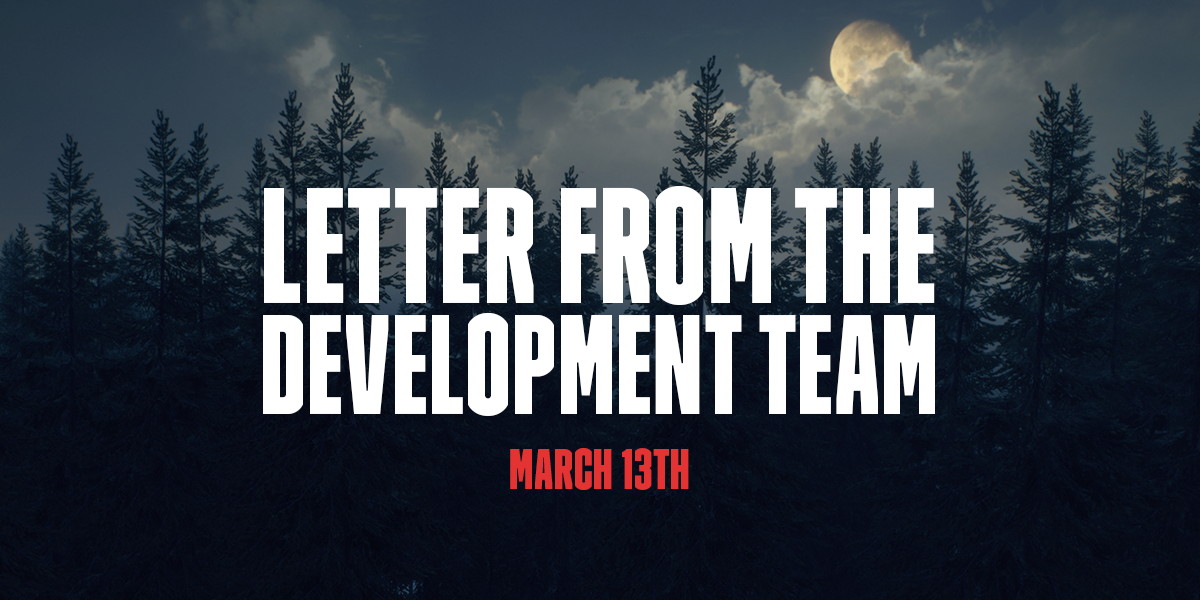 Hej hej everyone - We're halfway through March and it's time for another update!
As you may have noticed a few days ago, we missed our typical Wednesday streaming session. Unfortunately we ran into some sound issues that are proving challenging to overcome at the moment. This may end up impacting upcoming streams as well, but we'll keep you updated as to what's happening - hopefully we'll be back on our feet and running soon!
With that out of the way, let's get to teasing our upcoming new content! Coming the tail end of this month, Generation Zero will hit it's first anniversary and we've taken the opportunity to improve the game in a few meaningful ways that we expect both current and new players will surely appreciate. In the coming weeks you'll start seeing more and more information from us on these newly crafted features. So stay tuned to our normal channels!
And of course no anniversary would be complete without a bit of a celebration! During our anniversary timeframe you can expect some in-game activities from us with some new limited rewards that we hope you'll get a bang out of.
We're currently nearing the end of wrapping all this work up so we can get it out to you, so as usual we'll let you know when we're closer to the exact date. But as you can guess based on the above, we're aiming to have something in time for our anniversary later this month. Until then, keep on fighting off those Machines and we'll speak again soon!
The Generation Zero Team