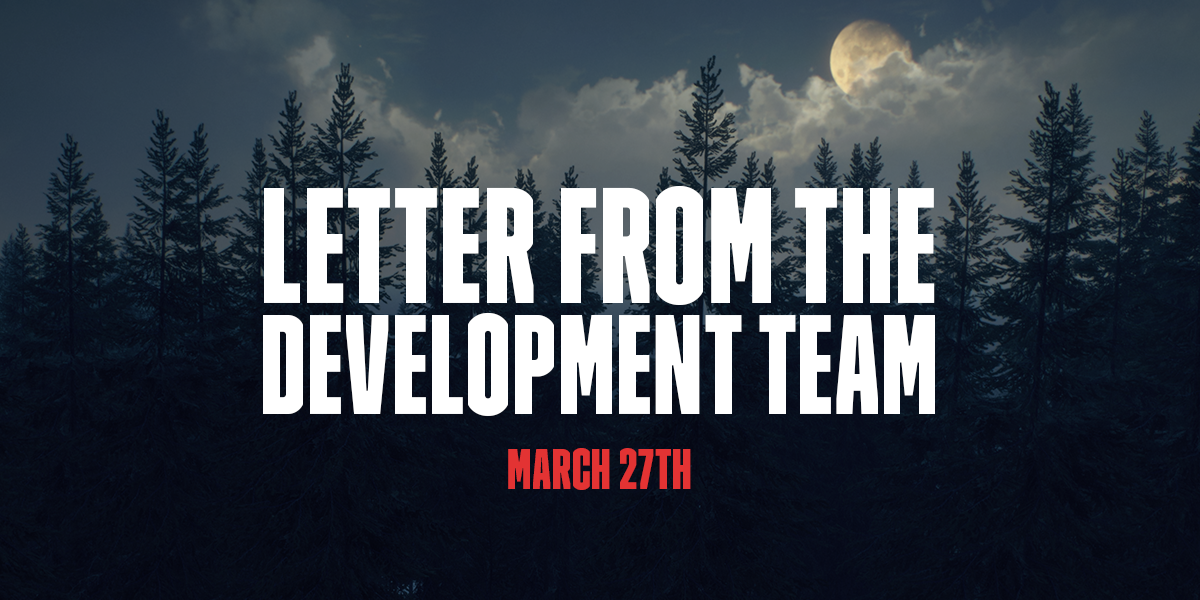 Hello everyone - It's the end of the month and we wanted to do a quick check in now that our Anniversary Update has been live for a few days.
Your feedback to all of our changes have been overwhelming and we're still trying to dig through everything, but we're keeping our eyes open and our ears to the ground for even more. As you can imagine with any large update, there are a lot of good things that we hear but also some areas we can improve on. So let's talk about those quickly!
Much of the talk around the inventory has been positive with many of you really appreciating the move away from the grid and into lists with stackable items and weight. We've seen tons of suggestions for how to make things even more clear alongside finding some bugs that we missed in our testing. Our aim is to evaluate these suggestions and try to roll them into our future plans, the same with bug fixes - we want this to feel smooth and understandable for you!
Our first steps into Crafting has also generated a lot of buzz and excitement, which we're happy to see! As we mentioned in our last update, this is something we want to expand on - and while we have our own ideas, it's great to hear what you think would make improvements to your experience in the game when it comes to this aspect. We've unfortunately also heard about, and found, a nasty bug where Crafted stats aren't saving for players. This is something that we'll be hotfixing ASAP!
And of course it warms our hearts to see lots of you taking the time to explore and appreciate all the new updates to the world that we've made in the Archipelago Region. We really want to make the world feel more lived in and show that it too adapts to the changes we make with the game itself.
Lastly we hope some of you are having fun trying to find the Anniversary event items we've snuck into the world. We're looking forward to you pulling off some interesting tactics with the fireworks (or just throwing your own celebration party!) as well as seeing what you can do if you get your hands on the shocking new gear from the Rivals!
Oh, something to keep an eye out for - we'll be reaching out with a survey in the coming weeks to drill deeper into your feedback on the Anniversary Update and your thoughts on the future of Generation Zero. For now, enjoy your weekend and we'll talk again soon!
//The Generation Zero Team