Greetings, Survivors!
Today, we're bringing you something we've been wanting to do ever since Generation Zero first saw the light of day.
GZ is getting Steam Community Items!
Together with our amazing Marketing Artist Emma, we've designed a set of 6 Trading Cards, 5 Emotes, 6 Trading Card Progress Badges and 4 Profile Backgrounds!
How do Community Items work?
You'll receive 3 Trading Cards as you play Generation Zero. In order to complete the Profile Badge, you can either buy the rest of the cards from the Steam Community Market or trade them with your friends. Once you've collected all six cards, you can combine them into the first tier Profile Badge!
Keep doing this to reach higher badge levels, ending with the Foil Badge.
Every time you combine 6 cards into a badge, you also get a few of the other items like profile backgrounds and emotes. Again, you can just trade for the items you don't get yourself with other players!
Here's what these items look like:
Trading Cards
Harvester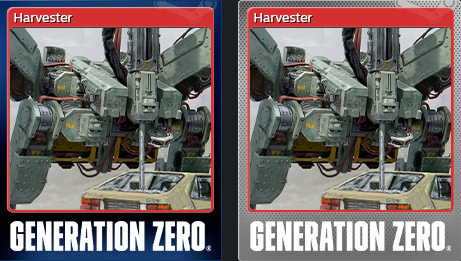 Hunter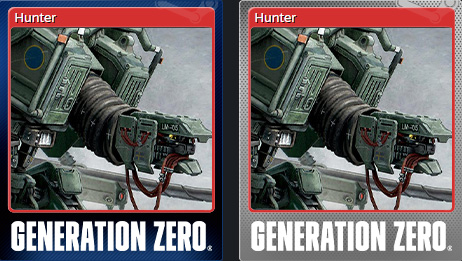 Runner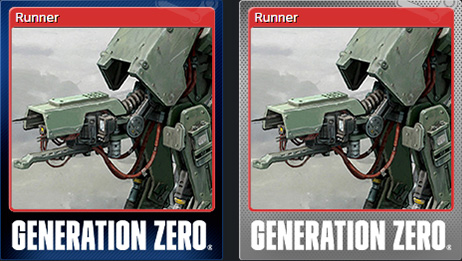 Seeker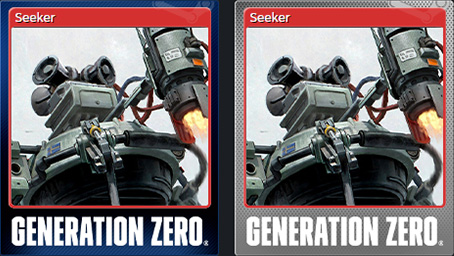 Tank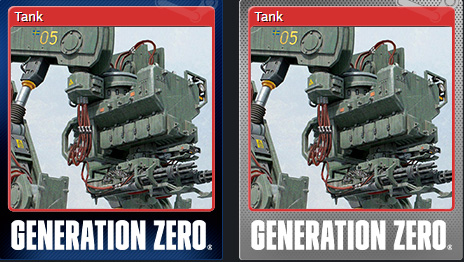 Tick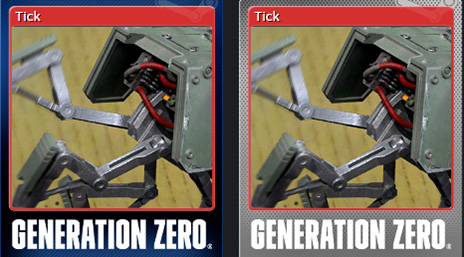 For the Trading Cards, we've used the Concept Art by Ville Ericsson, who made the Machines look menacing and epic, just as they should! We're glad to honor his impressive work and show it off to new players.
Profile Badges
Level 1: Stranded Vacationer


Level 2: Desperate Survivor


Level 3: Novice Fighter


Level 4: Intermediate Soldier


Level 5: Veteran Guerrilla


Level 6 (foil): Resistance Leader

No icon is better to show off a progression of badassitude than the Tank. While progressing through the badges, you'll evolve the Tank into its most menacing form to display on your profile.
If you decide to go above and beyond and get the Foil Badge, you'll be able to show everyone who the leader of the Resistance is!
These were made by our Marketing Artist, Emma Atrens, with posing help from Rich Warner, our Art Lead.
Profile Backgrounds
Resistance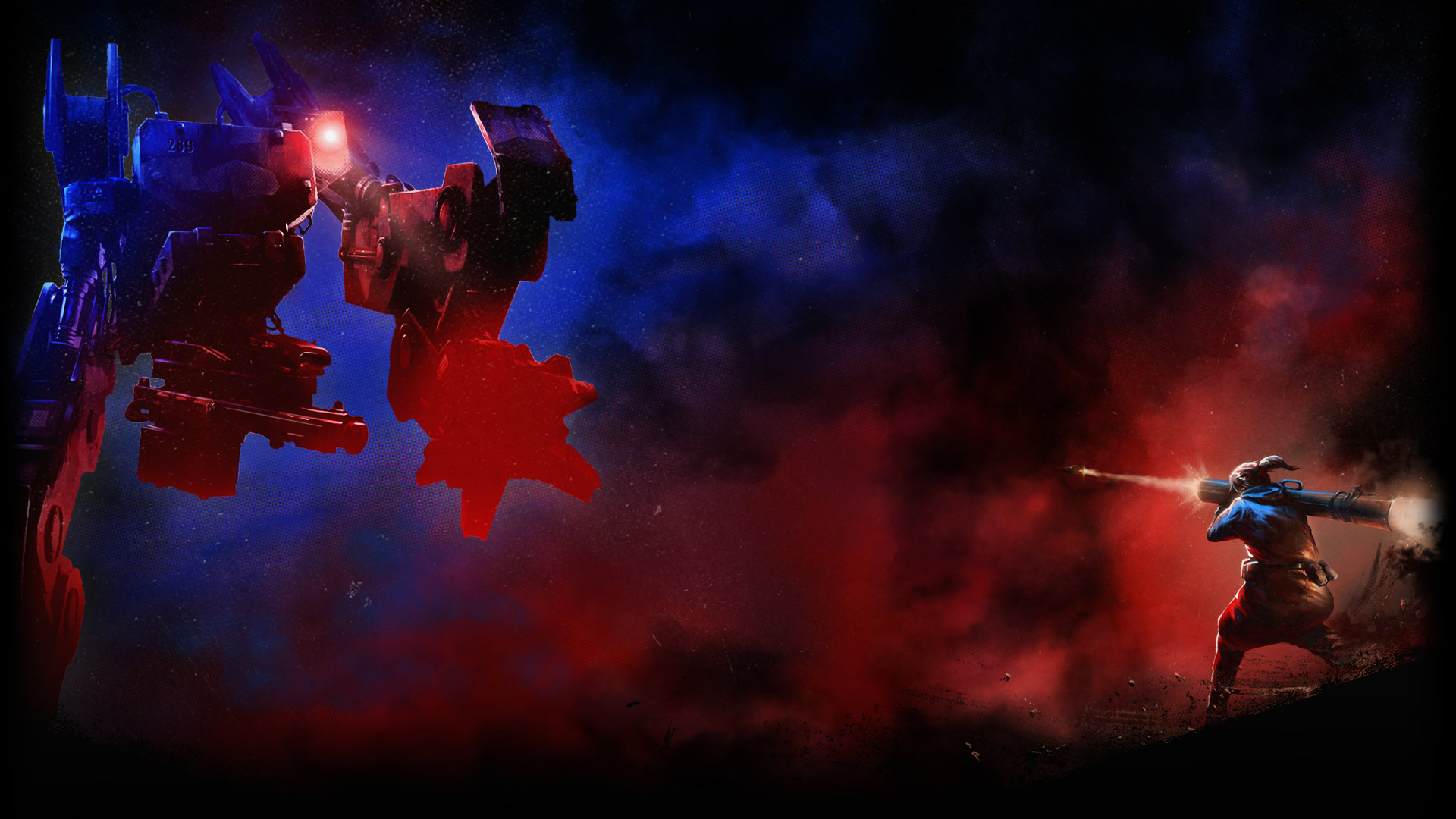 The Enemy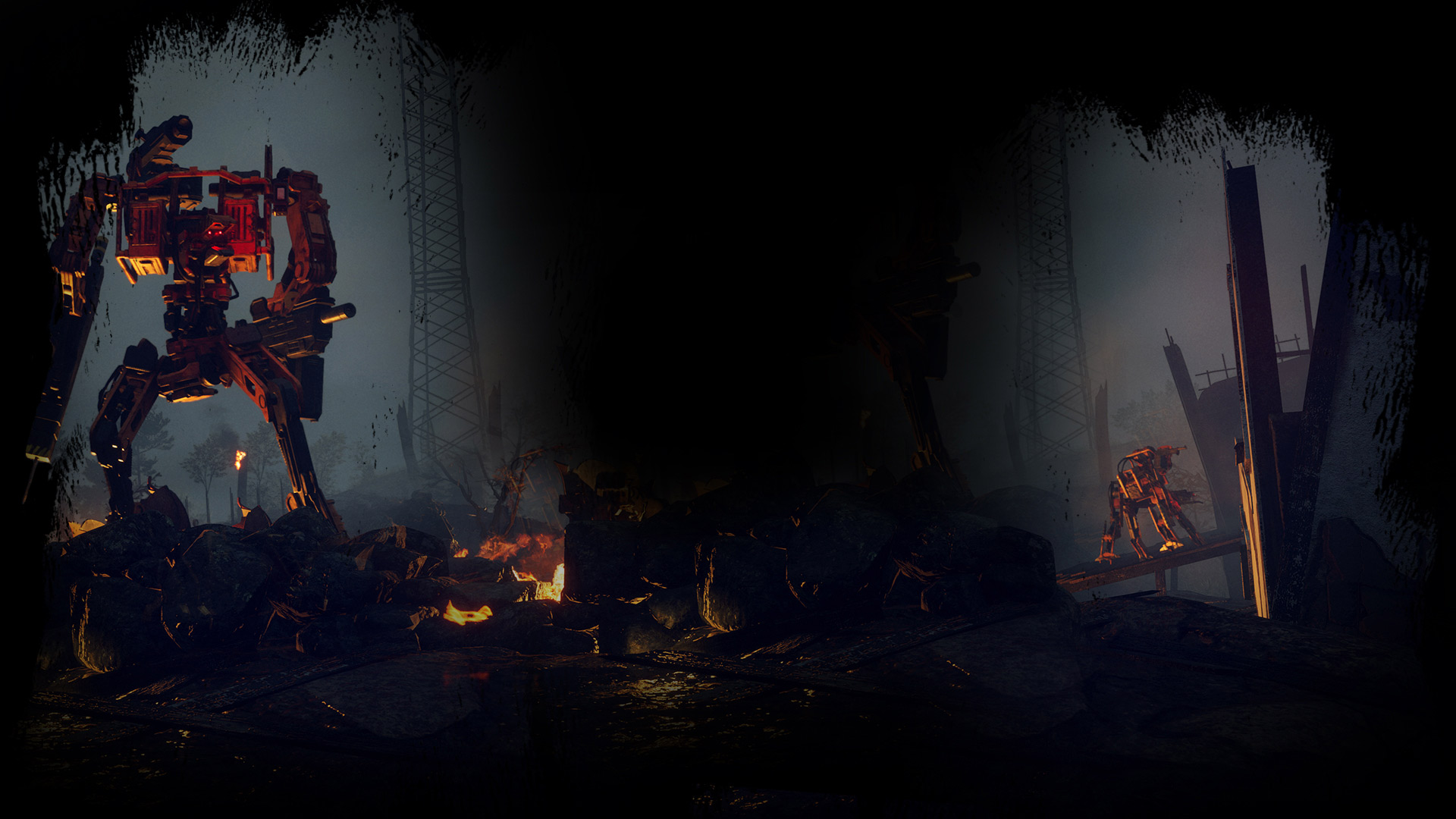 Search Party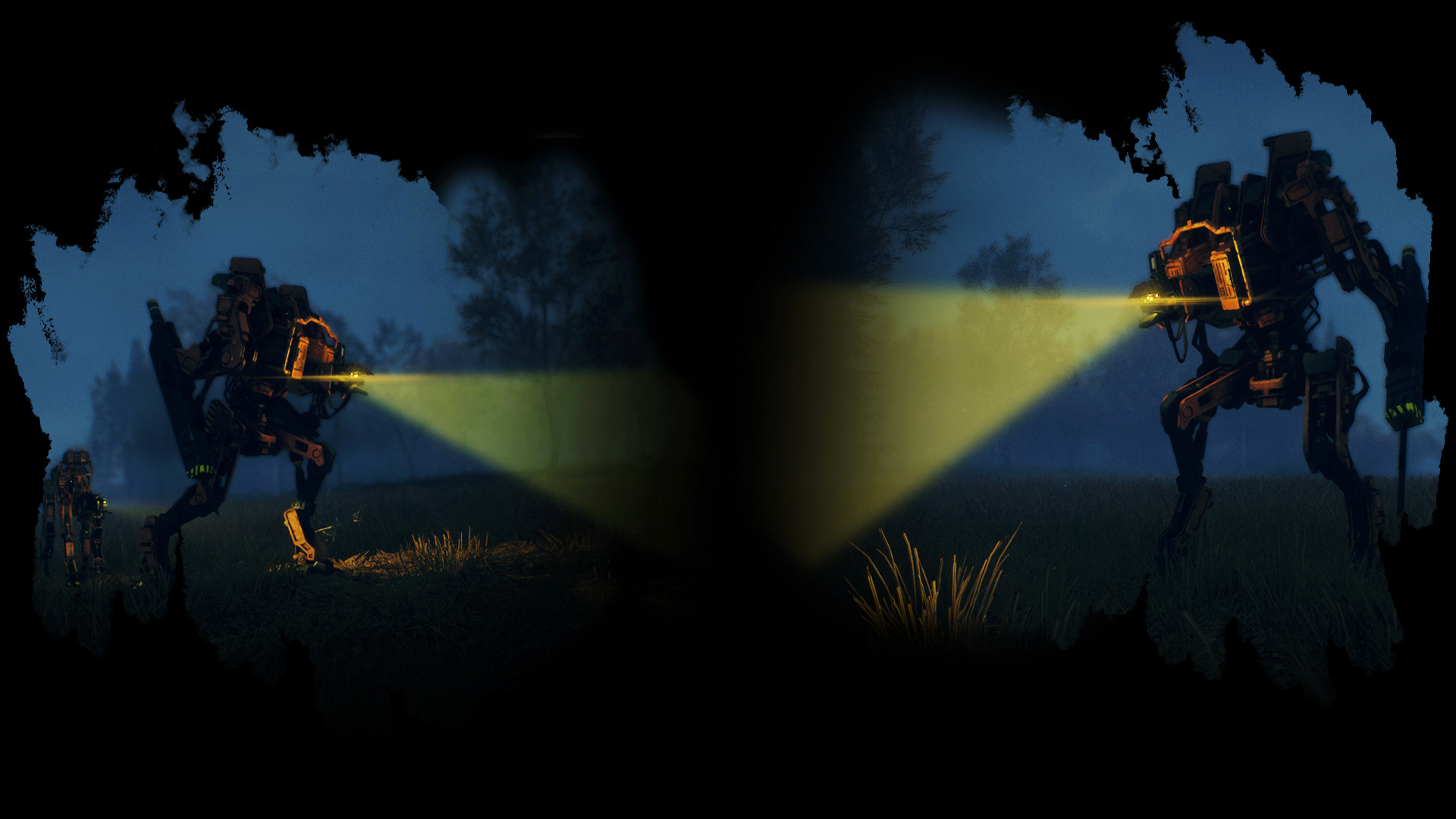 Swarm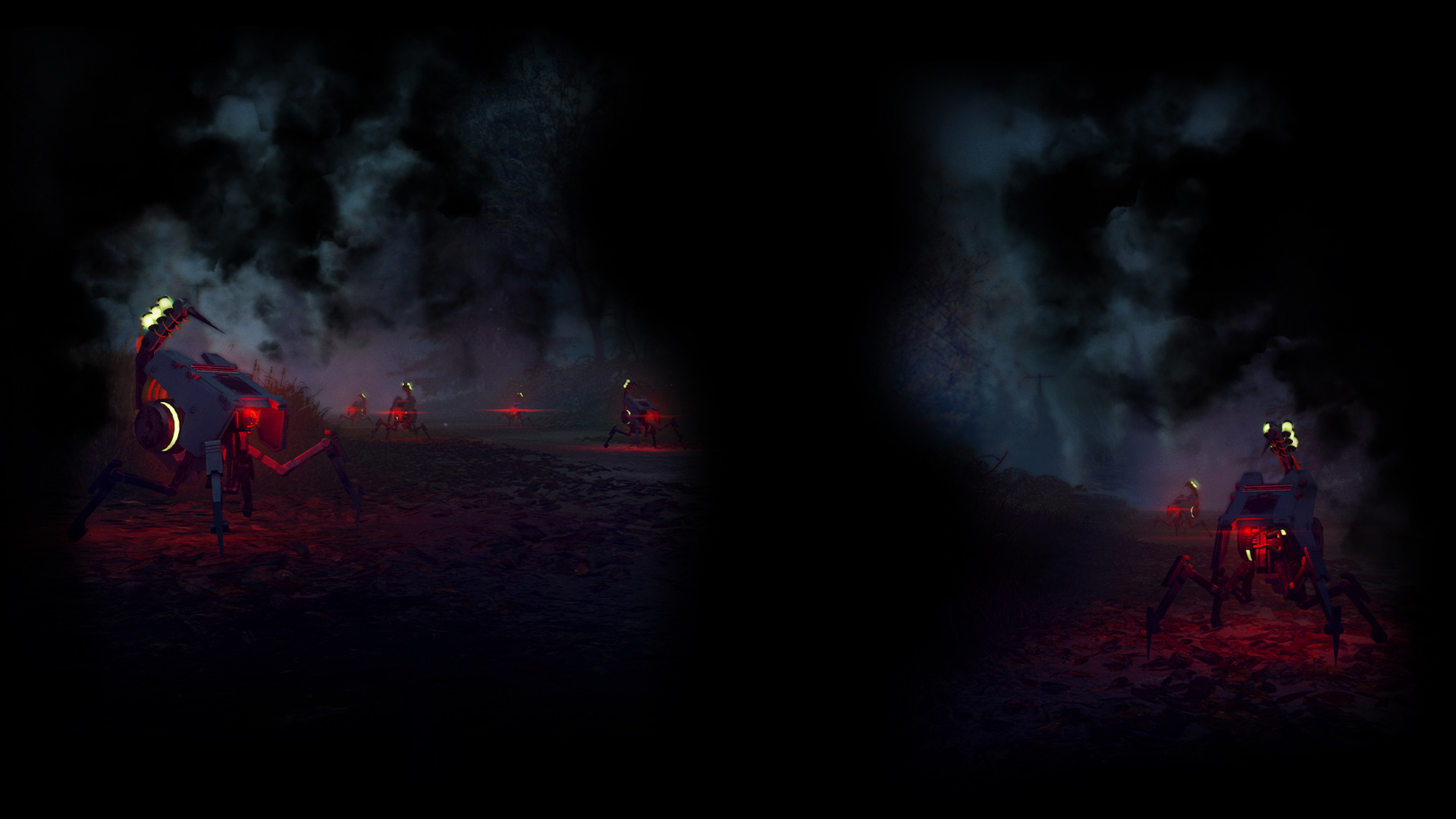 These were all captured and edited by Emma. We'd love to feature all of them at once on our profiles, if only it was possible!
Emotes

firepuppy

smileytick

toypuppy

gztank

toycarrush


Whether you're on fire, want to show your appreciation for a friend, or really need to go, these emotes have got you covered!
Designed and produced by Emma, we're offering you more ways to express yourself - now with GZ flavor!
An even cooler version of these emotes will also be available on our Discord Server and in chat on our Twitch channel shortly!
Available now!
So then, go forth and conquer these new items, available immediately on Steam!
Please mark us in your social media posts showing off your Steam profile featuring these items or send them to us on Discord.
We'll be watching!
The Generation Zero Dev Team